Finance
Top 4 Federal Government Easy Loans and How to Apply For Free.
Start-up capital has been one of the many obstacles obstructing many entrepreneurs in the country from actualizing their dreams. Many have very brilliant business ideas, but these ideas are not utilised due to financial constraints.
Top 4 Federal Government Easy Loans and How to Apply For Free.
With many lacking the financial power to start-up their own business, people are left with no other option than to seek employment elsewhere. However, the lack of industrialization in Nigeria has made it almost impossible for every eligible person to gain meaningful employment. This has led to the high level of unemployment in the country.
In a bid to tackle this unemployment which many believe, has a link with insecurity in the country, the federal government has setup different programmes that can grant loans to citizens of the country, particularly the youths, to start-up entrepreneurship businesses that could enable them to be meaningful employed and as well, take them off the labour market. These programmes aim to provide soft loans to entrepreneurs through the participatory agencies. Some of these loans are zero interest fee, and also require only credentials as collateral to access these loan offers. Below are some of the loan offers and how you can access them.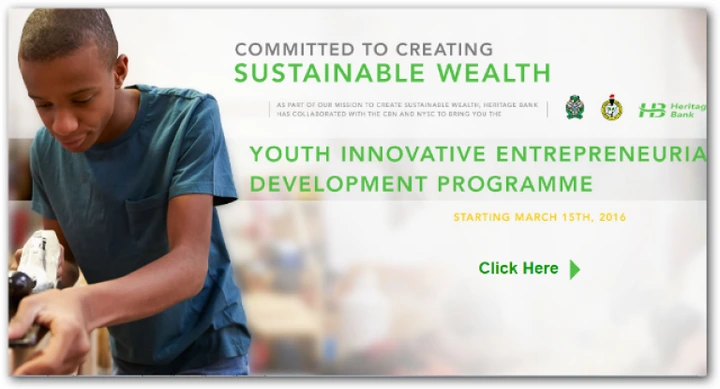 Youth Innovative Entrepreneurship Development Programme (YIEDP)
The objective of this programme is to harness the latent entrepreneurial spirit among Nigerian youths by providing timely and affordable loans to implement their business ideas. This programme offers loan of up to N3, 000,000 to an individual applicant and N10, 000,000 to a group of 3 -5 applicants. To access this, the applicants must be between the ages of 18 – 35 years, be a serving corps member, or someone who completed the NYSC programme not more than 5 years ago. Supported businesses in this programme include Agro – Allied, Food Processing and Preservation, Arts and Crafts, Manufacturing/Cottage Industry, ICT, Construction Support, Power and Energy, Education and Financial inclusion, Film and Photography, Automobile etc. The target of this programme is to empower youths through making funds available to support their dreams.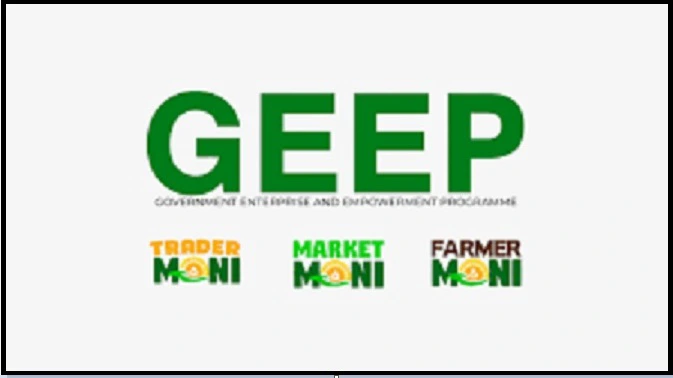 Government Enterprise and Empowerment Programme (GEEP)
The loan offered by this programme can be accessed through the Bank of Industry (BOI). GEEP has three pillars which include TraderMoni, MarketMoni and FarmerMoni. TraderMoni is a scheme for soft loans to small traders ranging from N10, 000 to N100, 0000. This loan is expected to be repaid within 6 months, and attracts an administrative fee of 5%. To access this loan offer, you have to be a member of a recognized market association, have a BVN, and a business location. On the other hand, TraderMoni is a mobile phone driven initiative. You don't have to belong to any market association or co-operative society to access this. Instead, you will need a mobile phone and your data captured by an agent, then send to the Bank of Industry. Once received, you will receive your loan within 48 hours.
View pictures in App save up to 80% data.
Agri-Business/Small and Medium Enterprise Investment Scheme (AGSMEIS)
This is an initiative, created by the Central Bank of Nigeria, and the Bankers' Committee to support the federal government's effort in the promotion of agricultural business and small/medium enterprise (SMEs) in the country. Through this platform, you can access up to N10, 000, 000 loan at 9% interest rate per year. The areas covered by this loan are Agricultural sector, manufacturing, mining, petrochemicals, ICT and Creative Industry, etc. To apply for this loan, you will have to obtain an application form, duly fill and return the form, submit your BVN, and present a Certificate of Training from recognized Entrepreneurship Development Initiative (EDI). Letter of Introduction from Clergy, Village Head, Traditional Ruler, Senior Civil Servant etc. You also need an evidence of business registration and Tax Identification Number (TIN).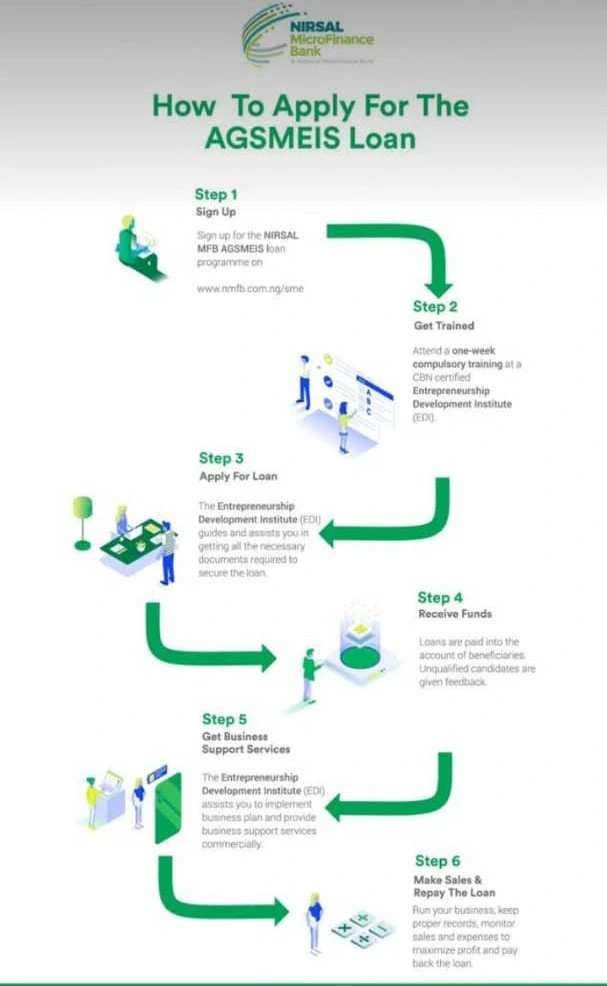 Micro, Small and Medium Enterprise Development Fund (MSMEDF)
This programme is aimed at promoting a healthy financial system in Nigeria. The programme was developed by the CBN to reduce the constraints which hinder the Micro, Small and Medium Enterprises (MSMEs). The requirements to access this loan include: valid means of identification, active phone number and email address, must have business under any of these; Agricultural value chain services, Trade and general commerce, Artisans, cottage industry, Technologies, etc. To access this loan offer, you will need your credentials as collateral, and also apply through any of the participating financial institutions (PFIs).
With these offers on ground, it becomes expedient that youth entrepreneurs take advantage of these opportunities while it last. Having access to zero or low interest fee loans with only your credentials as collateral is indeed, an offer that one should not allow to pass him by. The good thing about this loan is that it also gives you ample time and flexible repayment plans. Those who have been constrained by financial challenge now have the opportunity to access the much needed capital to expand or start-up their business which will help them to be financially stable.
Like and share this piece of information with your friends and colleagues if you found it worth sharing. Also don't forget to like and follow my page for more informative and interesting articles. You can as well drop your comments below so that we can interact.