Sports
Top 5 Clubs With The Most Wins In The History of The English Top-flight

Top 5 Clubs With The Most Wins In The History of The English Top-flight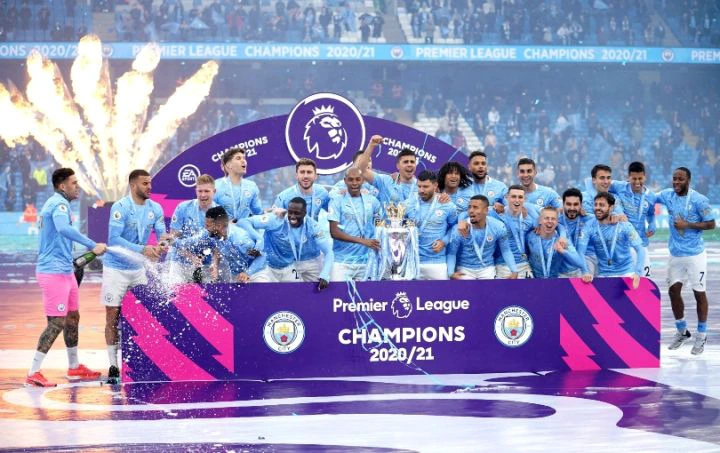 The English Premier League is a very competitive league with a fast tempo and a great matchday atmosphere. Over the years, many great clubs have played in the competition.
League titles are won through winning and the best teams always find a way to win. This is what the likes of Manchester City, Manchester United, Chelsea, Arsenal, and Liverpool have been able to do over the years.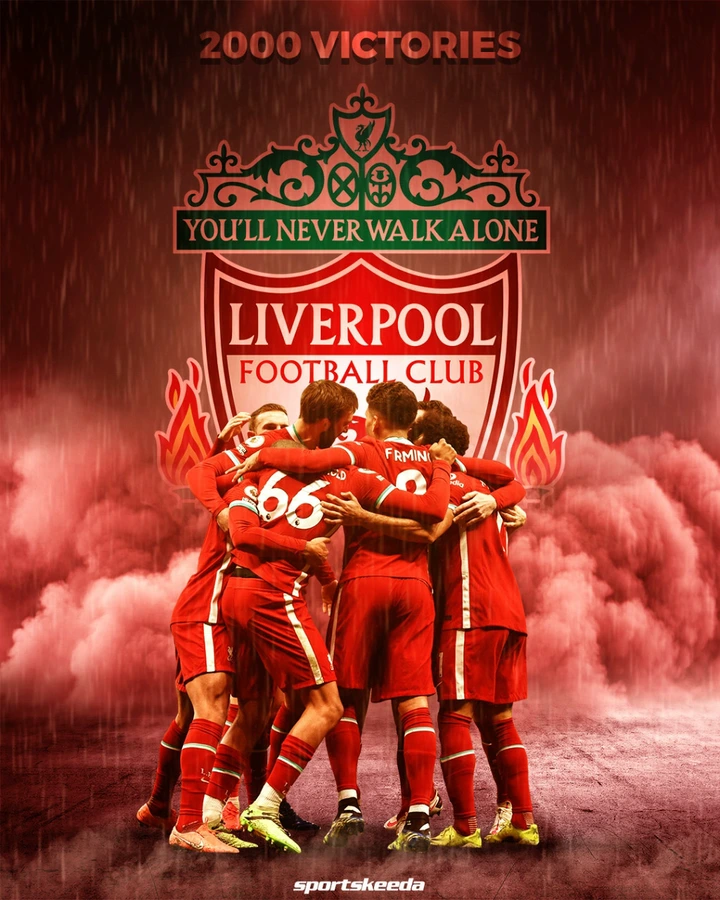 Liverpool might have gone through a barren moment in their history, in terms of English Premier League titles but this doesn't mask the fact that they are arguably the best club in the history of the English top-flight. The Kops have rediscovered their mojo in recent times. The appointment of Jurgen Klopp played a key role in this. The Merseyside club recently reached a milestone of 2000 English top-flight victories in the 3-1 win against Newcastle United.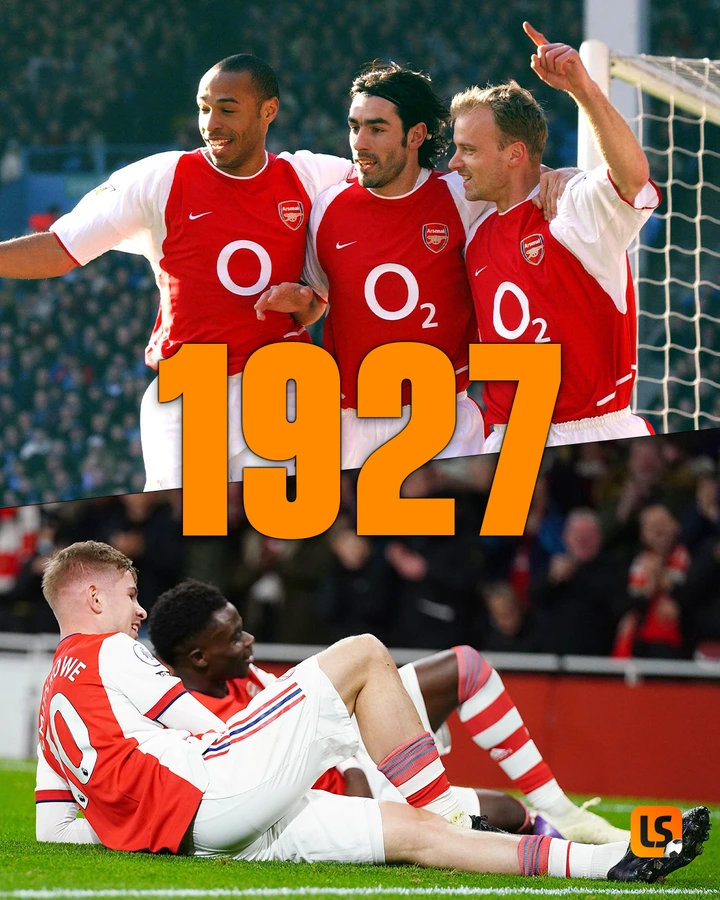 Arsenal Football Clubs follows with 1927 wins since the English top-flight was formed. The Gunners enjoyed some of their most fruitful spells under the legendary Arsene Wenger. They are still the only team to have gone a whole season without losing a match in the English top-flight.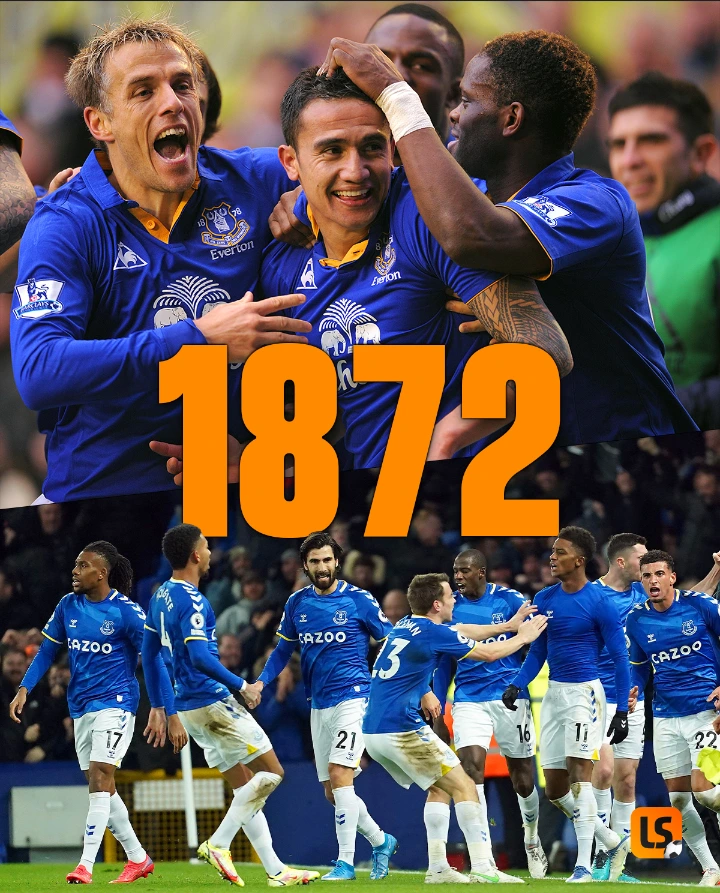 Everton is third on the list with 1872 victories in their history. Most of the Merseyside club's success came in the era before the English Premier League's inception in 1992.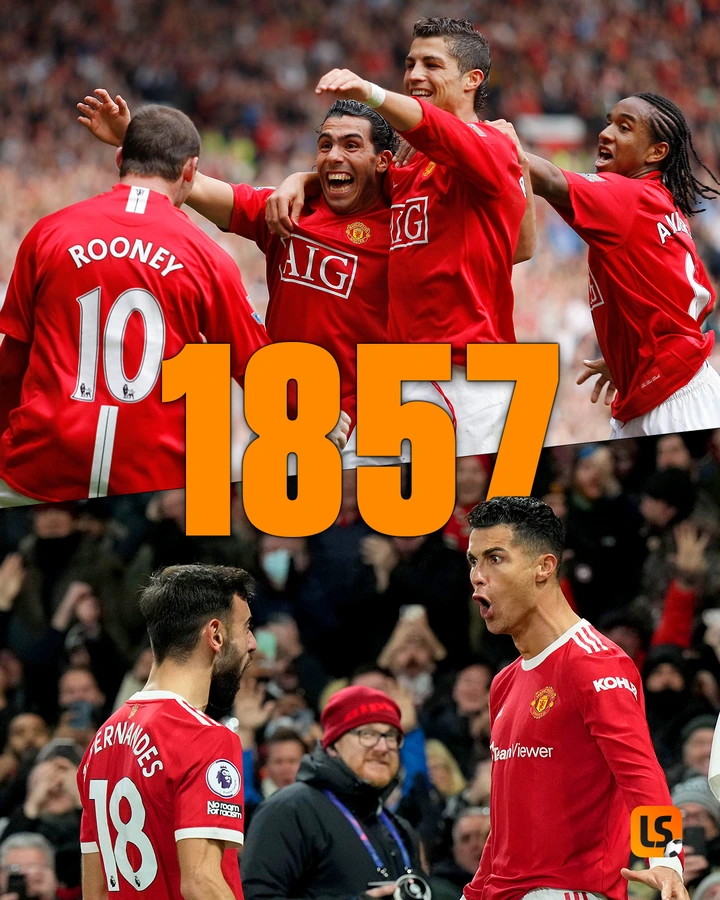 Manchester United which is the most successful club in the English top-flight comes fourth. The Manchester side has won 1857 matches in the history of the top-flight. The English giants have been more successful in the English Premier League era as they have won 13 English Premier League titles so far. The Red Devils are going through a phase of rebuild recently having not won the league since the 2012/13 season.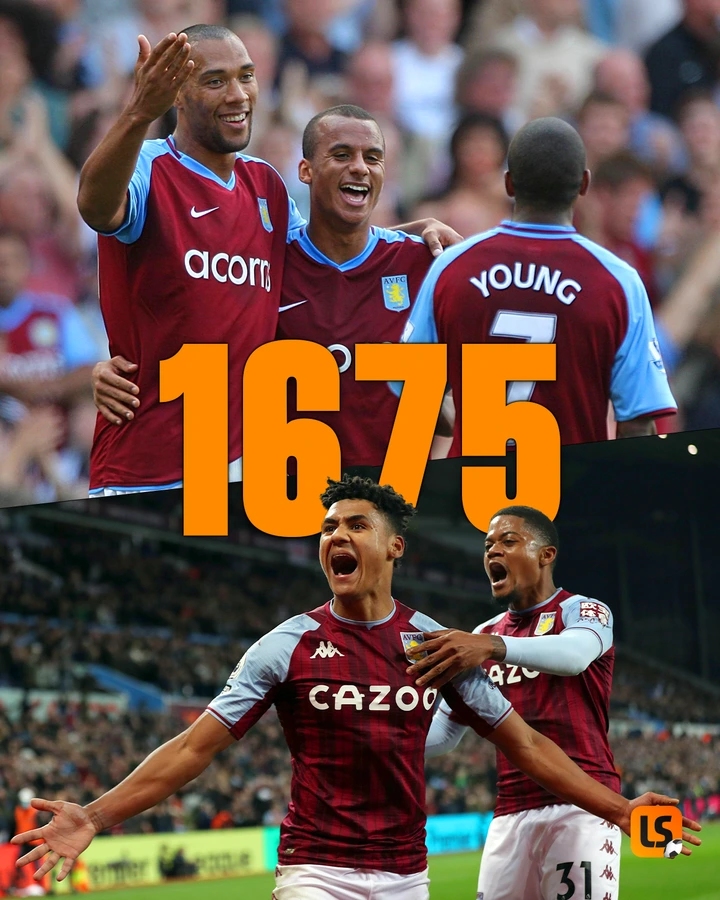 Aston Villa rounds up the top five having had 1675 victories in the history of the English top-flight.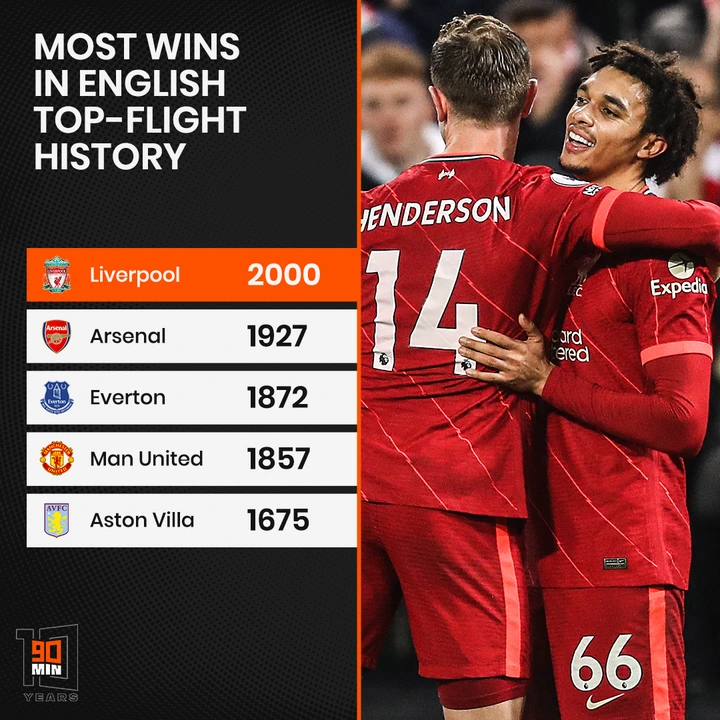 Which club is the greatest in the history of the English top-flight? Share your thoughts below.