Sports
Transfer: What Ndidi Must Do To Succeed Roy Keane At Manchester United

Transfer: What Ndidi Must Do To Succeed Roy Keane At Manchester United

Manchester United have long had Wilfred Ndidi on their radar and the Red Devils now have plans to sign the Nigeria midfelder from Leicester City during the January transfer window.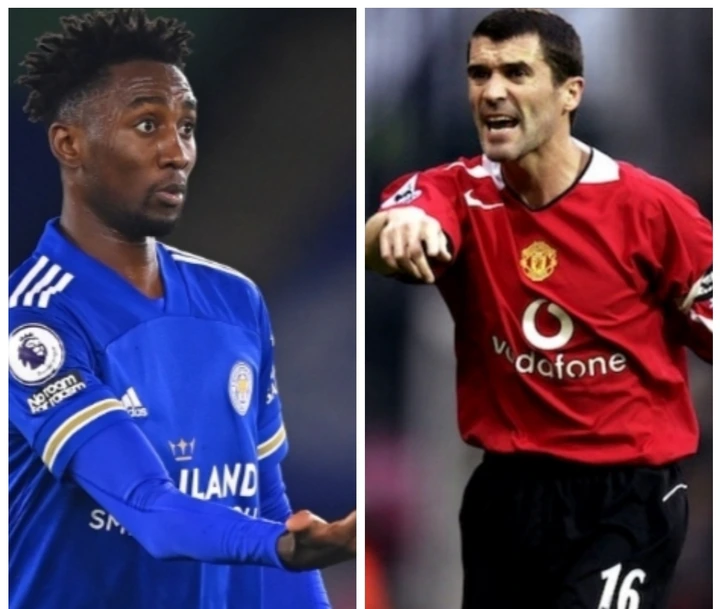 No doubt, the 24-year-old known for his defensive prowess and long range strikes, and often considered one of the world's best defensive midfielders in modern-day football will be a salient addition to the Ole Gunnar Solksjaer's erratic team.
Manchester United now want a long-term replacement for fading former Chelsea midfelder, Nemanja Matic, and have earmarked the Nigerian that has been Leicester City's spine since 2017, when he arrived from Belgian First Division A club, Genk to hit the ground running at King Power Stadium.
The move for the player currently valued at over €60m is expected to be met by a stern resistance from the Foxes, with Coach Brendan Rodgers asserting losing the player will be catastrophic to the club, but anything is possible with the whooping sum of money on their table.
"He's one of the top players in world football! His quality in his football is improving all the time. He is irreplaceable for us. He's fantastic for a young player," the gaffer was quoted as saying in a report on the club's official website in the wake of the news on Tuesday.
Joining Manchester United will be a huge career lift for Ndidi. This is the take of many pundits, who opine the former Genk player could be the long-sought replacement for Keane, the former Republic of Ireland international, who was a dominating box-to-box midfielder, noted for his aggressive and highly competitive style of play, an attitude that helped him excel as captain of Manchester United from 1997 until his departure for Celtic in 2005.
For Ndidi, it is an honour to be likened to an icon like Keane, whose playing career was laced with accolades, honours and laurels. The 50-year-old was regarded as one of the best midfielders of his generation, named by Pelé in the FIFA 100 list of the world's greatest living players in 2004, ranked at No. 11 on The Times' list of the 50 "hardest" footballers in history in 2007, inducted into the Premier League Hall of Fame in 2021 and joint most successful Irish footballer of all time, having won 19 major trophies in his club career, 17 of which came during his time at Manchester United.
However, the ability to be consistently among the goals leaves Keane on a higher rung, and is one area Ndidi must improve upon to be considered ideal successor of the former, who netted 57 times in 473 club career matches, 33 of which were recorded in 326 matches for Manchester United between 1993 and 2005. He also cracked important goals for his country, netting nine times in 67 matches from 1991–2005.
The same cannot be said of Ndidi, who though by no means goal-shy, is more concerned with moping up the area in front of the backline than foraying upfront. He mustered four goals in 61 matches for Genk before switching to Leicester, where he has so far scored seven times in 152 matches.
Ndidi has no goals to underscore his brilliance on the international scene, having failed to find back of the net in seven appearances for the U20 team before graduating to the senior team, where he has yet to record a goal in 41 outings with the Super Eagles since 2015.
Goals make the game of football beautiful, they stood so many great players out, including former Liverpool midfielder, Steven Gerard.