Sports
UCL Golden boot table & Match review after Messi, Haller, Salah and Mbappe all scored yesterday

UCL Golden boot table & Match review after Messi, Haller, Salah and Mbappe all scored yesterday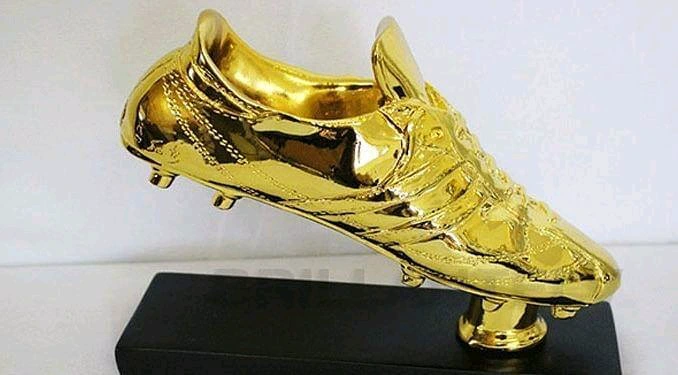 The battle for who scoops the Uefa champions league golden boot award is on with some of our favorite attackers in running to win the highly coveted award.
Sébastien Haller moved to the top of the Golden boot table with yet another goal as the Ajax striker equalled Cristiano Ronaldo's 2017/2018 record of scoring in every group game in a Champions league campaign when he found the back of the net in his side's 4-2 win over Sporting CP.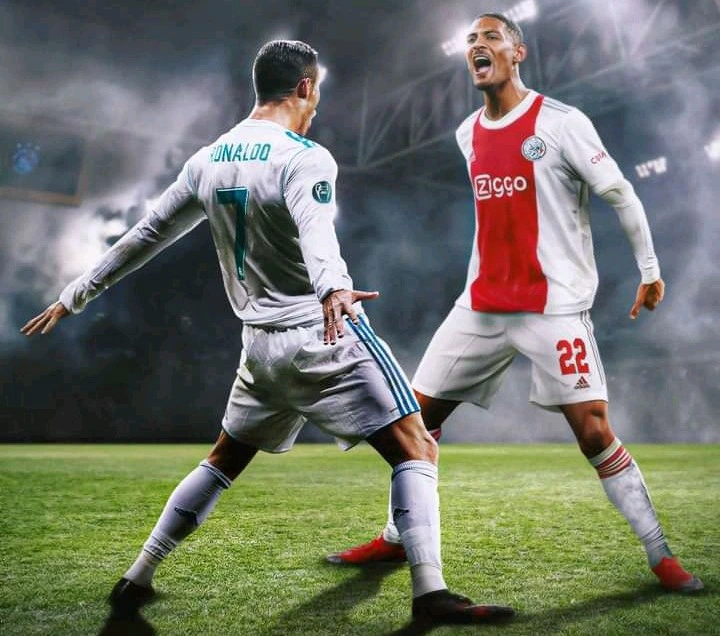 Elsewhere, Mohamed Salah also found the back of the net in Liverpool's 2-1 win over Ac Milan as the Egyptian took his tally to 20 goals in all competitions this season.
Lionel Messi and Kylian Mbappe both boosted their hopes of winning this year's UCL Golden boot award as both players scored a brace each in PSG's 4-1 win over Club Brugge.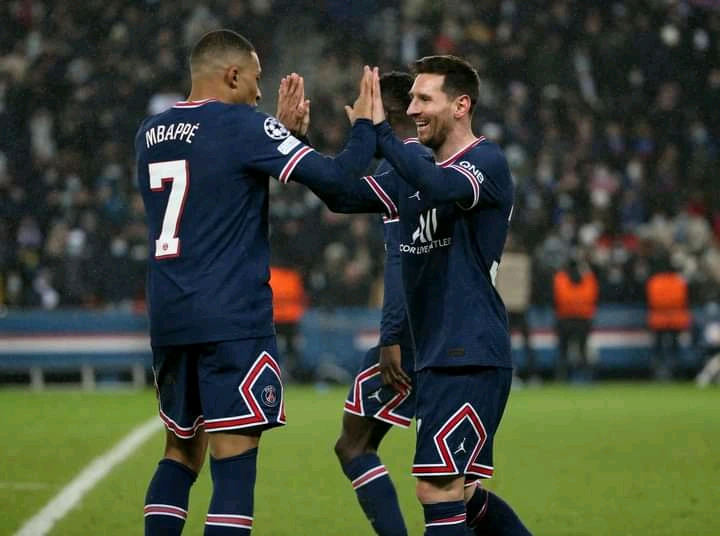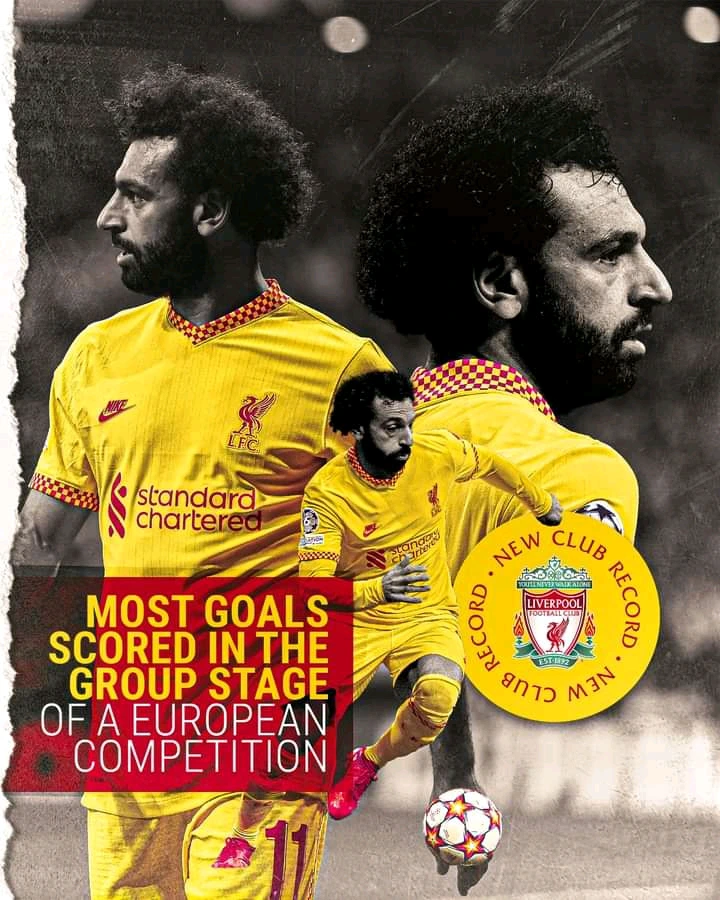 Those goals will see ensure that there will be changes on the Uefa Champions league Top scorers table as some players moved up the charts ahead of others.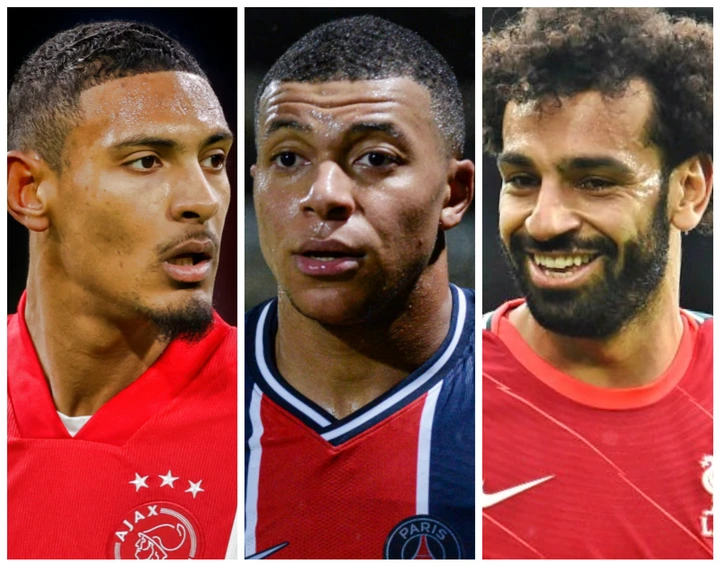 Here's how the UCL Golden boot table currently looks like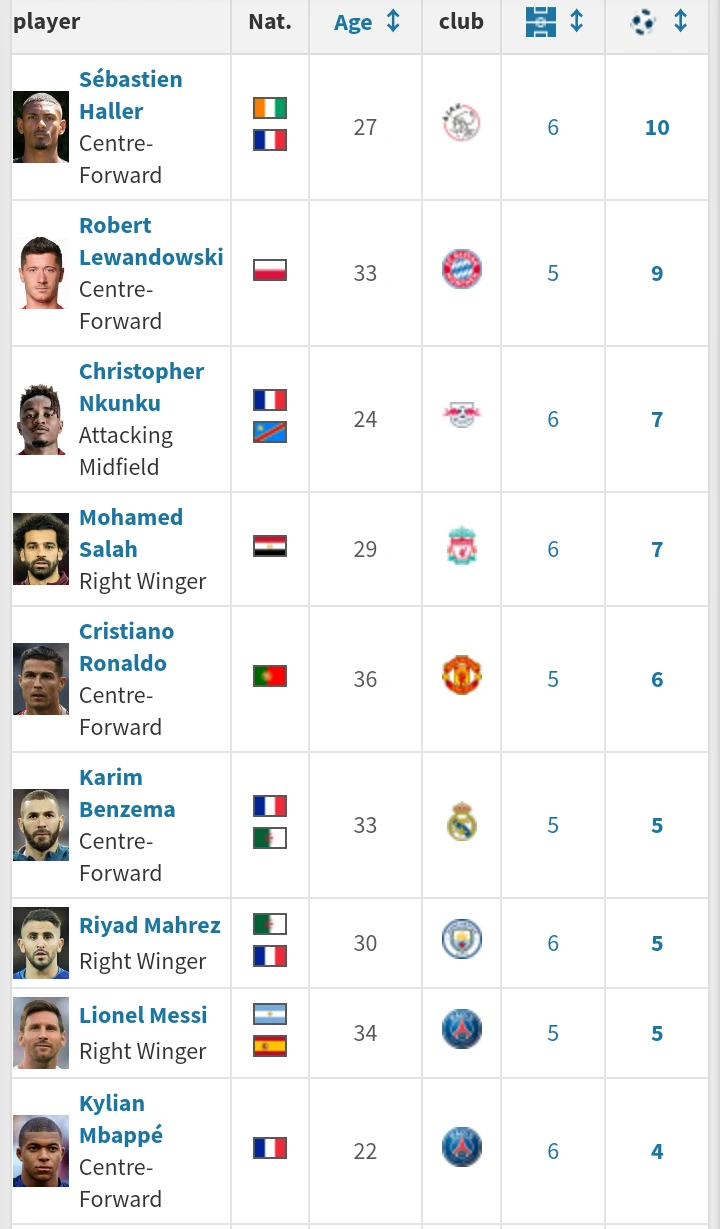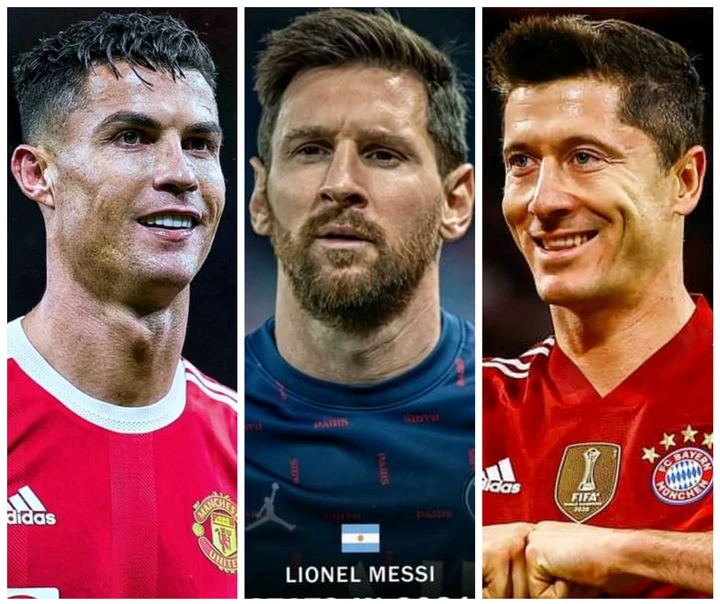 Haller, Lewandowski, Salah, Lionel Messi or Cristiano Ronaldo, who do you think will win this season's Uefa champions league golden boot award? Do well to leave a comment below.