Sports
Video: See How Heartless Thieves Broke Into Reece James' Home And Stole His Medals
Thieves Broke Into Reece James home while he was playing for Chelsea against Zenit in the champions league on Tuesday and ma
Video: See How Heartless Thieves Broke Into Reece James' Home And Stole His Medals
Thieves Broke Into Reece James home while he was playing for Chelsea against Zenit in the champions league on Tuesday and made away with some of his valuables, according to a post made by the Chelsea youngster on Instagram. Reece James played for Chelsea in their narrow 1-0 win over Zenit St Petersburg on Tuesday at Stamford Bridge but while he was representing his beloved club, unidentified burglars gained access to his home in London and stole a safe containing his champions league medal, UEFA Super Cup medal and Euro 2020 runners up medal. Here is the CCTV footage of the incident as shared by Reece James.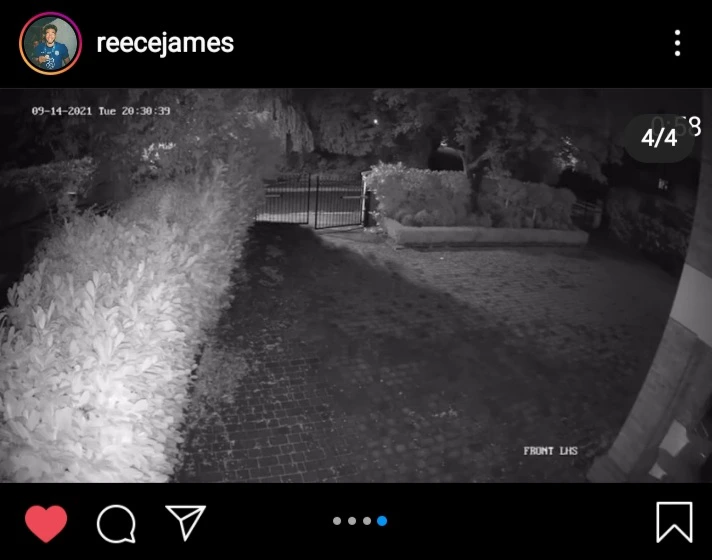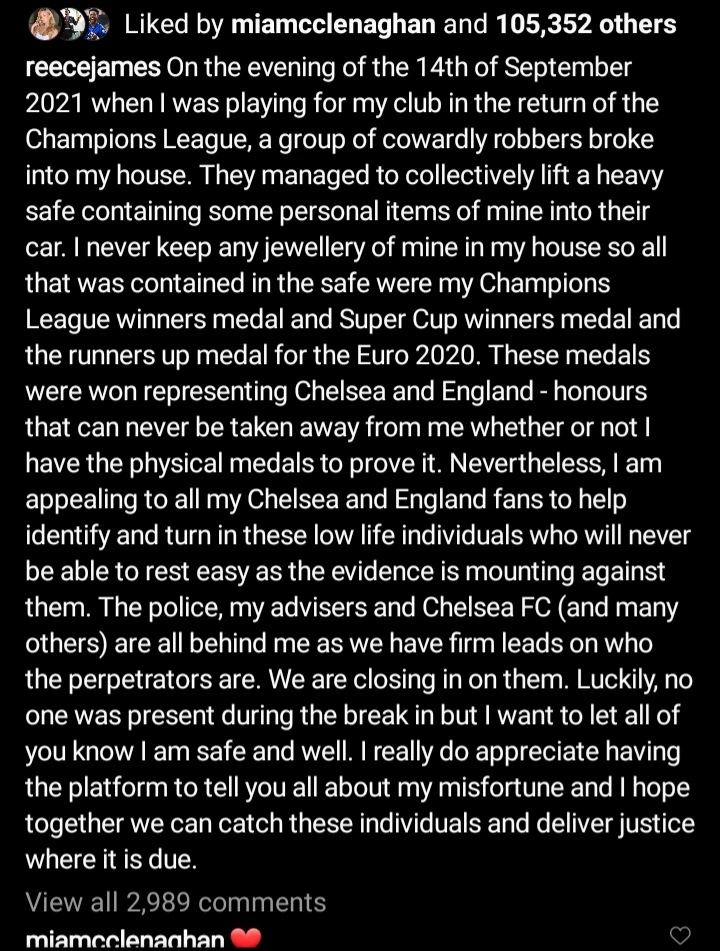 Reece James shared the information on his social media handle and asked fans to help in identifying those masked thieves. This is not the first time we are getting reports of burglars breaking into footballers home in England as ex-Manchester United star Angel Di Maria also experienced the same thing while playing for the club in 2016/17. Last year, Reece James's car was also burgled by unknown persons during Christmas while he was donating foods to children.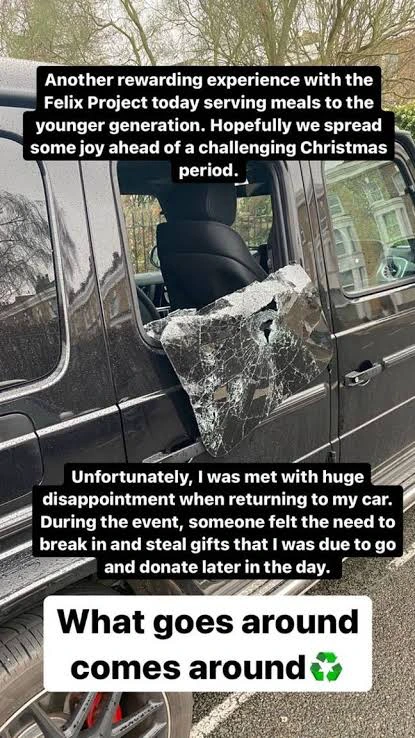 Chelsea football club, the police and other parties are helping Reece James identify these criminals and sooner rather than later, they would be caught.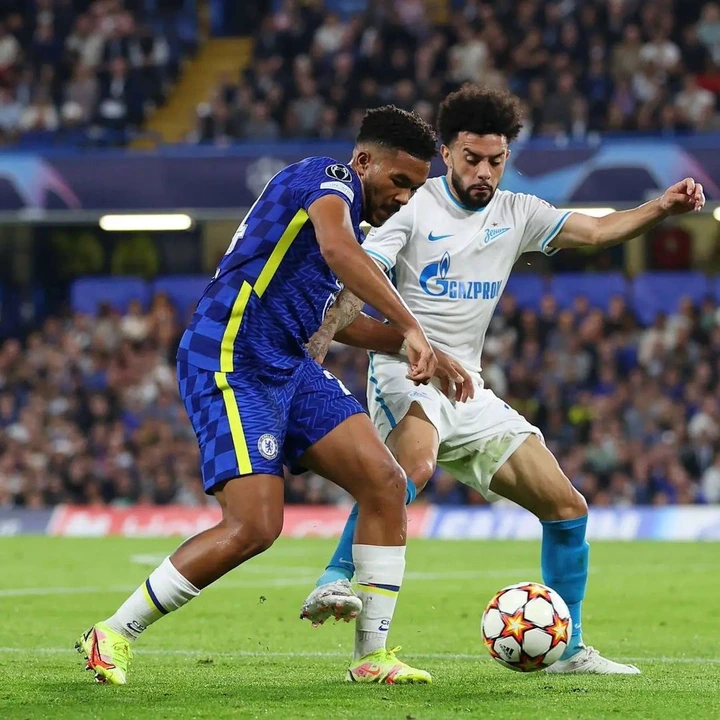 This news is certainly not a good one as it could affect Reece James physiologically ahead of a big week for Chelsea. The blues will take on Tottenham Hotspur on Saturday, then travel to Turin to face Juventus before coming back to England for a league date with Pep Guardiola's Manchester City. All these games are of big importance to Chelsea's season and Thomas Tuchel will want each of his players to be focused and not be affected by happenings outside the pitch. We could hear from Thomas Tuchel on this tomorrow in his press conference ahead of the Tottenham game and he will also confirm if Reece James will be playing the game or sitting this one out after a week filled with dramas.
Back to top button