Sports
WAT 4-1 MAN: 2 Mistakes Man United Coach Made In Today's Game That Made The Team To Lose
WAT 4-1 MAN: 2 Mistakes Man United Coach Made In Today's Game That Made The Team To Lose
The English Premier League was in action today as Watford hosted Manchester United at the Vicarage Stadium in their 12th game of the season. Watford cruised to a convincing 4-1 win against a struggling Manchester United side to pick three massive points at home.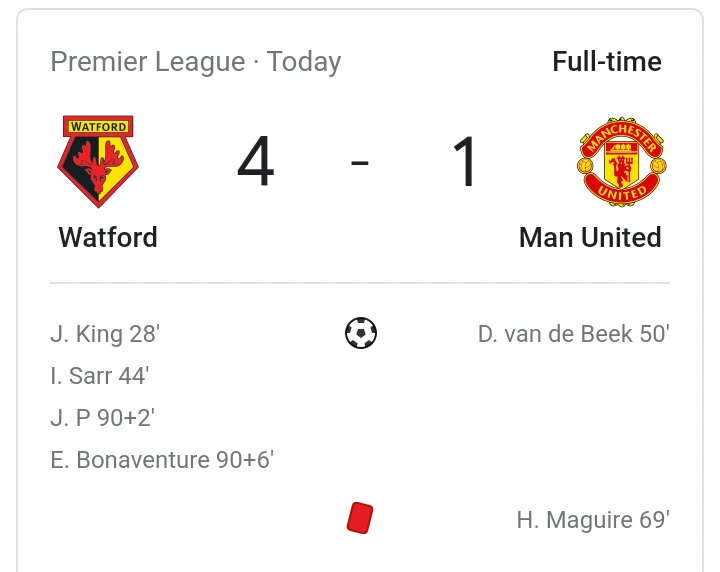 Watford was on top of their game as they proved too strong for Manchester United in today's encounter. Goals from Joshua King, Sarr, Pedro and Bonaventure were enough to send seal all three points for Watford.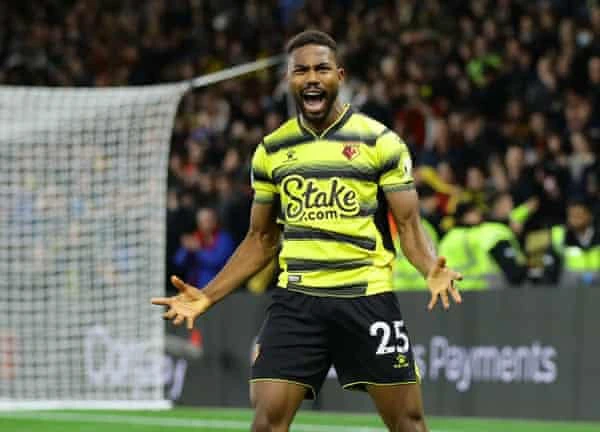 Ole Gunnar Solskjaer made two wrong tactical decisions in today's game that contributed to his defeat.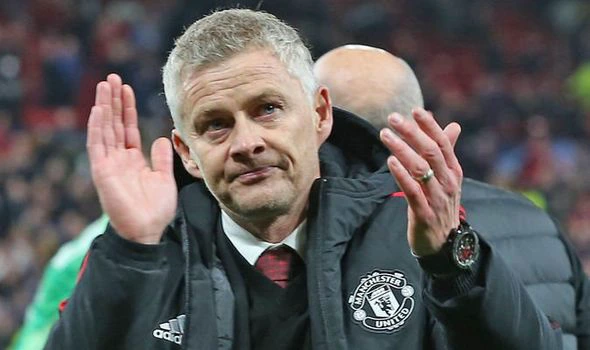 1. Starting an error-prone Harry Maguire:
Harry Maguire has been dreadful this season, with his dreadful performance contributing to Manchester United poor results in the past week. Harry Maguire has committed a lot of errors leading to goal this season and still manage to get selected in every matchday.
Harry Maguire was the culprit in Liverpool's 5-0 demolition of Manchester United and as well made a terrible mistake in Manchester City's win at Old Trafford. In today's match, Harry Maguire cost Manchester United the game by picking up an unnecessary red card to put his team under pressure.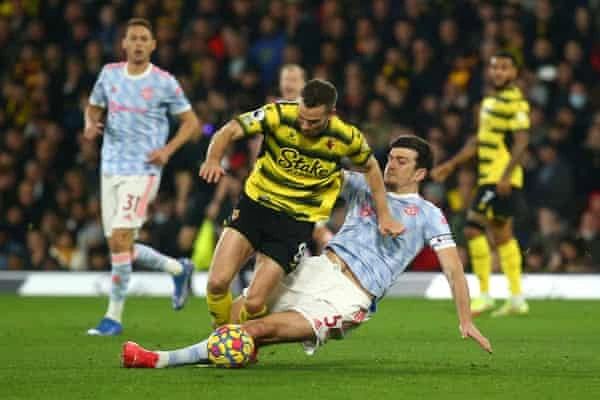 2. Failing to start Donny Van De Beek
Manchester United fans have been complaining about Donny Van De Beek lack of game time as they call on the manager to give him opportunities to prove himself. In the absence of Paul Pogba and Fred, Manchester United fans thought Ole Gunnar Solskjaer will start Van De Beek but he opted to start Nemanja Matic.
Matic made a lot of defensive errors and was the culprit of the last two goals scored by Pedro and Bonaventure in the late minute of the game while Donny Van De Beek was arguably the Manchester United best player on the pitch. He came from the bench and scored a consolation and could have done more if he had started the game ahead of Matic.