Sports
What Could Be Solskjaer's Fate At Man United Following His Recent Social Media Post?
What Could Be Solskjaer's Fate At Man United Following His Recent Social Media Post?
Following Man United's recent poor performances and results, United fans worldwide have asked for their manager, Ole Gunnar Solskjaer to be sacked by the United board, as they believe that the Norwegian manager is not the right man for the Man United hot-seat.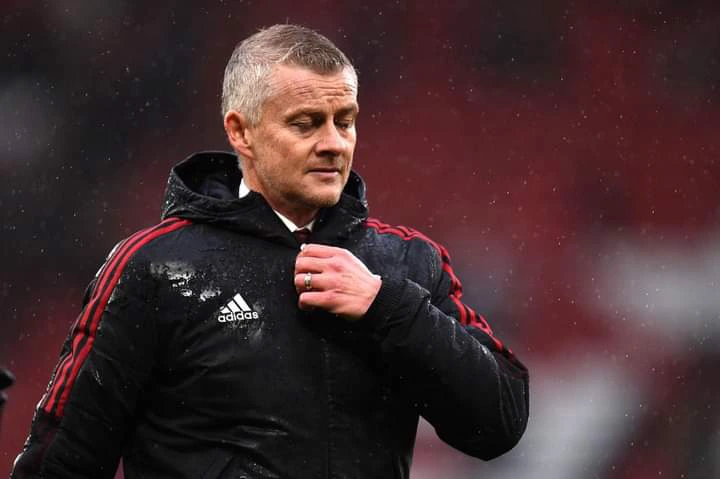 The Old Trafford club has lost some important games so far this season, including being knocked out of the Carabao Cup by West Ham in September, but following their recent Derby defeat against Manchester City, United fans were expecting the board to sack the Norwegian manager, given he was given three matches as his "grace period" but he was able to win only one of the three games drawing one and also losing one.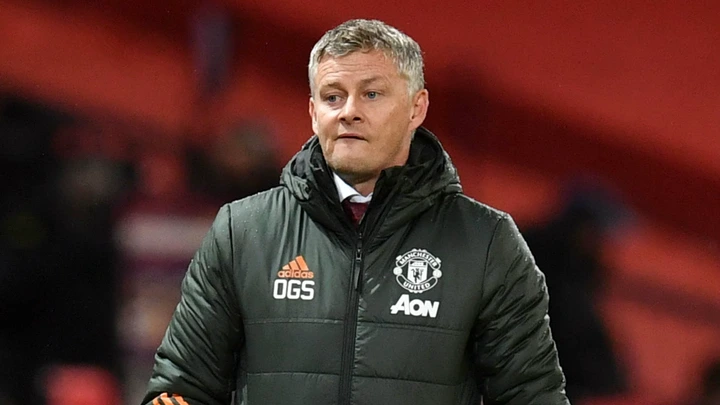 However, days have passed, and United fans are still waiting to hear an official sacking notice of Solskjaer from the United board, but the Norwegian manager is still yet to be sacked, and it appears that United fans are increasingly getting impatience with the United board over their failure to sack Solskjaer despite his poor performances this season.
Nonetheless, The United board is reportedly searching for a suitable replacement for Solskjaer, but they are yet to find one after Antonio Conte who was their most preferred option was appointed as the new Tottenham board last week. Whether they will find a suitable replacement before the end of the ongoing International break remains to be seen.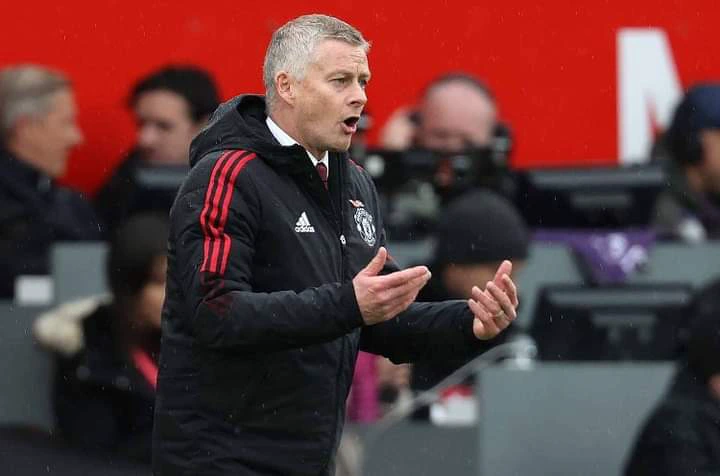 But Judging from Solskjaer's social media post on Tuesday night, one could easily suggest that Ole will remain in charge of Manchester United as their boss, and he could take charge of their next games after the break.
Solskjaer a posted photo of his team moving into the pitch ahead game, and he captioned his post: "Win Lose or Tie, UNITED till we die." But he later changed the caption to "Never Give Up." a few minutes later.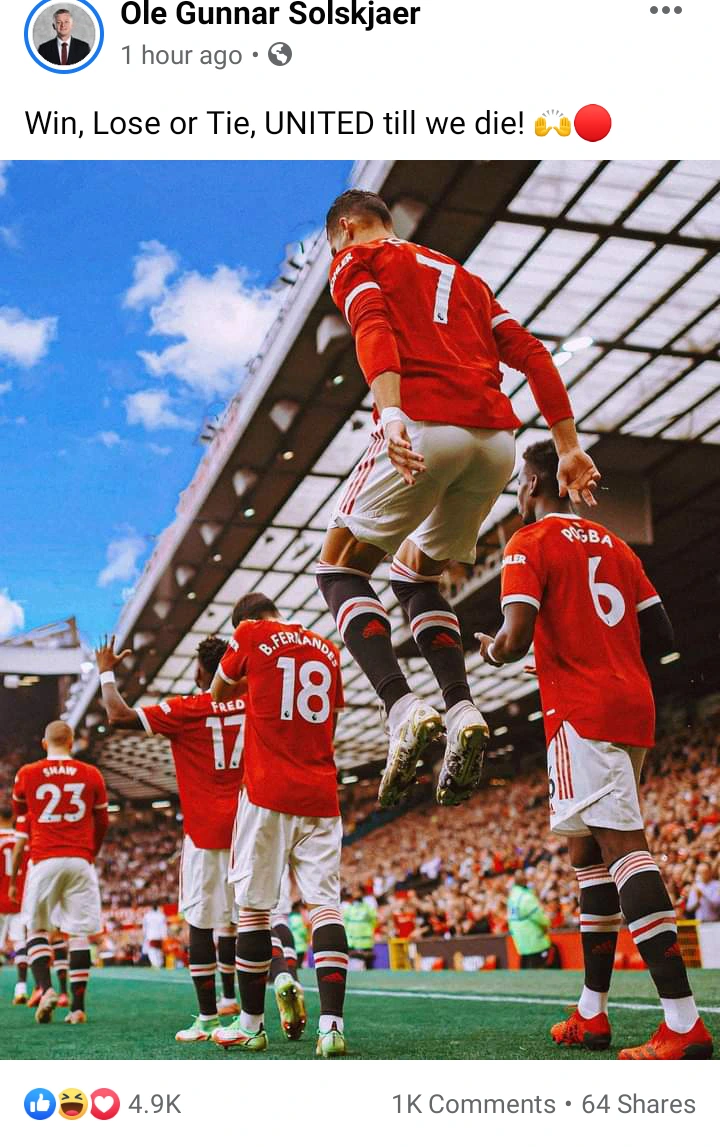 A screenshot of Solskjaer's initial caption to his latest social media post.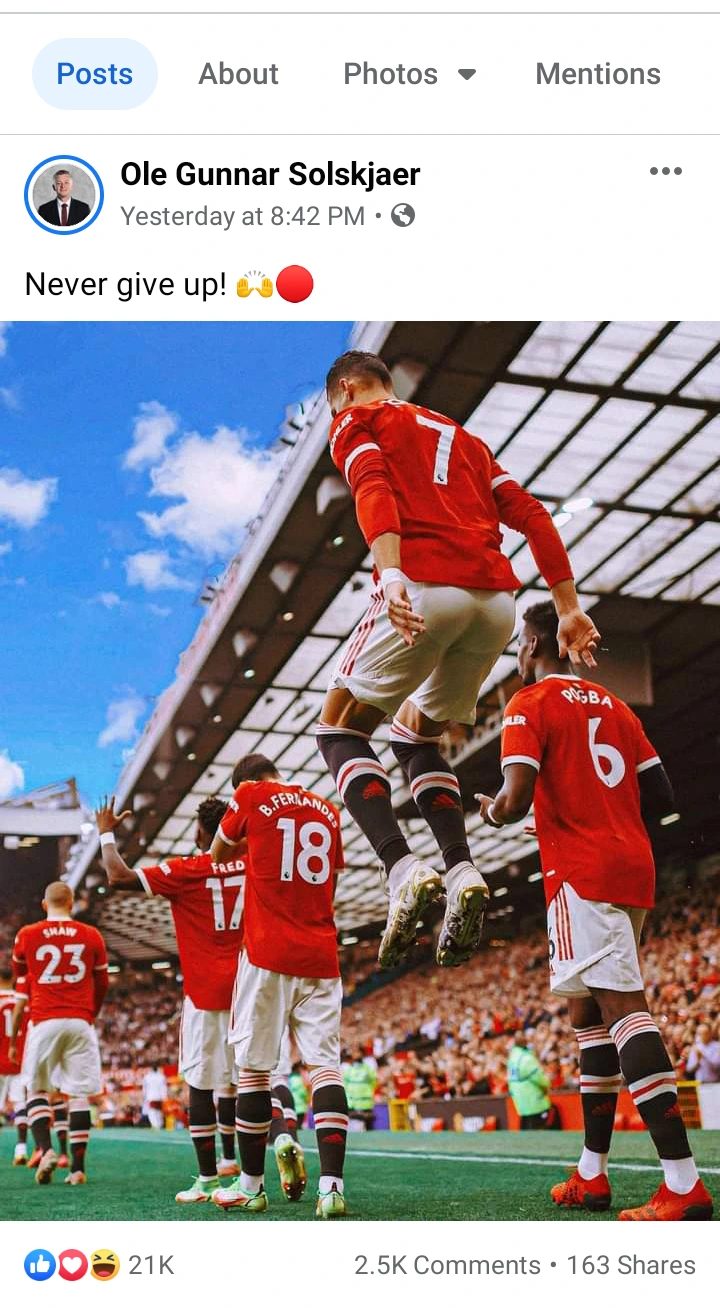 A screenshot of Solskjaer's Edited caption to his latest social media post.
However, Judging by his captions, one can easily suggest that Solskjaer will remain at United for the meantime, and he also seems to be determined to bounce back from his last defeat.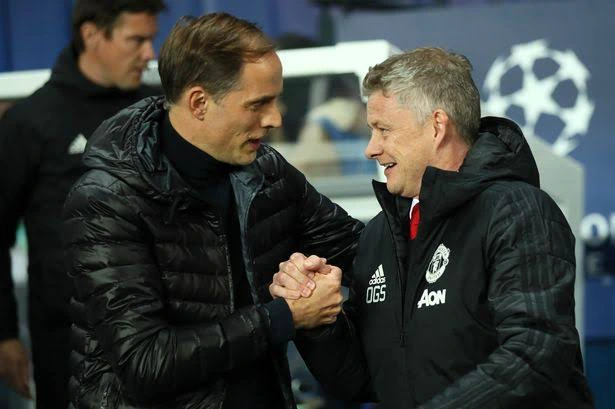 Ole will face Tuchel for the first time this season on 28 November if stays at United till then.
Meanwhile, United's next three games are against Watford in the Premier League, Villarreal in the Champions League, and Chelsea in their first Premier League meeting of the season.
Do you think Solskjaer will win these games to save his job at United?