Sports
Why 22-Year-Old Nigerian Striker Has Been Compared To Kylian Mbappe and Erling Haaland
Why 22-Year-Old Nigerian Striker Has Been Compared To Kylian Mbappe and Erling Haaland
Moving to Europe, Winning Trophies and being Compared with Top European Stars is one of the best things that can happen to any Nigerian footballer.
For Victor Osimhen, he is currently getting the praise he deserves as he has established himself as one of the best U-23 forwards in world football.
Following his move to Napoli in 2019, Osimhen has excelled as a complete striker, which has led to some European scouts comparing him to Kylian Mbappe and Erling Haaland.

Comparison with Mbappe and Haaland
Just like Haaland and Mbappe, the Nigerian Foward has an elite goalscoring instinct and his movement in the box is very impressive.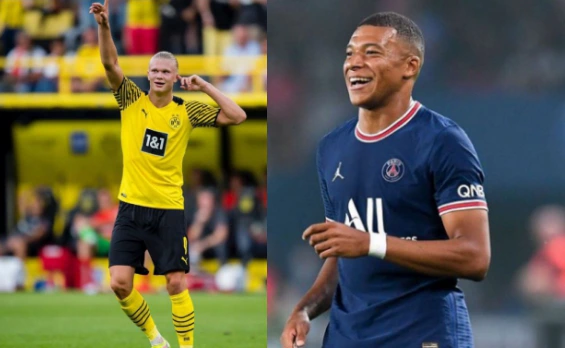 Osimhen also links up play effectively with his fullbacks and midfielders. Apart from his attacking qualities, his range of passing is also very impressive.
Osimhen ranks 85% for Expected Goals (xG) with 0.56 p90 and 92% for npxG amongst strikers under the age of 23 in Europe's top 5 leagues.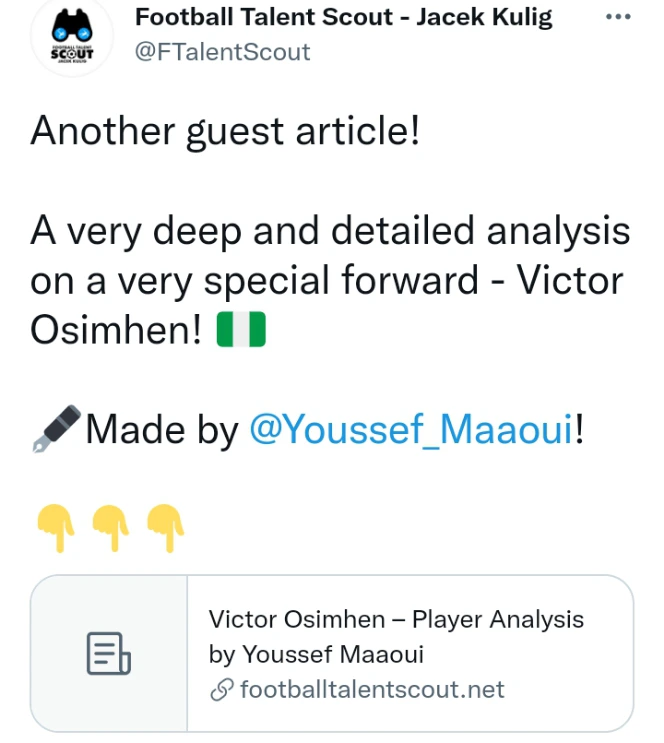 Current Form
In the Italian Serie A season of 2021/22, Victor Osimhen played 1 match. He has recorded 1 shot on target from a total of 2 shots and has scored 0 goals (0.15 xG). Victor Osimhen averages 4 passes per match with a pass completion rate of 75%, and has 0 assists.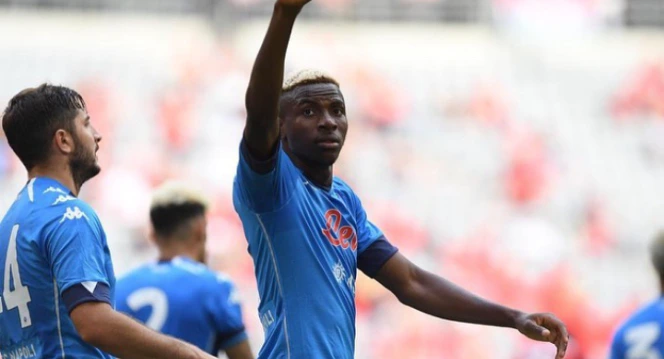 What's Up Next For Osimhen?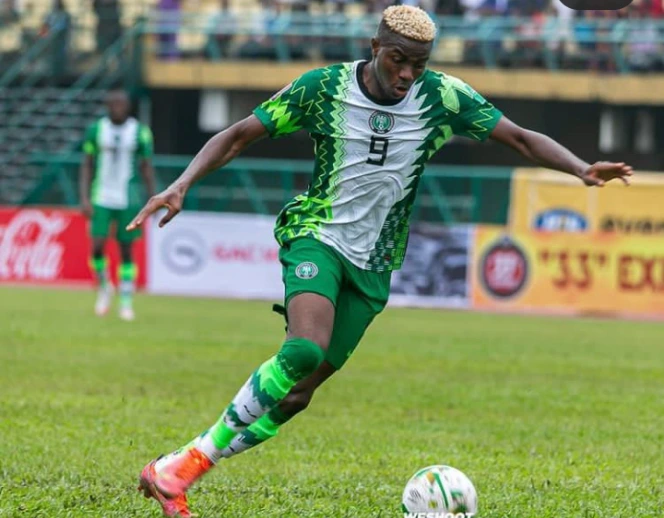 Osimhen is on international duty with Nigeria, who will continue their race for a place in the 2022 Fifa World Cup against Carpe Verde on Tuesday Afternoon.
What's Your Take On Osimhen?