Sports
Why Cristiano Ronaldo Has Allegedly Led a "Man United Dressing Room Revolt" Against Solskjaer?
Why Cristiano Ronaldo Has Allegedly Led a "Man United Dressing Room Revolt" Against Solskjaer?
Manchester United manager, Ole Gunnar Solskjaer who is under pressure to turn things around at Manchester considering the array of star players the team has, Manchester United currently occupies the number six position on the English Premier League table, and are 9 points behind league log leaders, Chelsea. Solskjaer has currently been dealt a major blow as it has been reported by a British media outfit, the express.co.uk that 5-time Ballon d'Or winner and Manchester United talisman, Cristiano Ronaldo has allegedly led a dressing room revolt against the current manager, Ole Gunnar Solskjaer.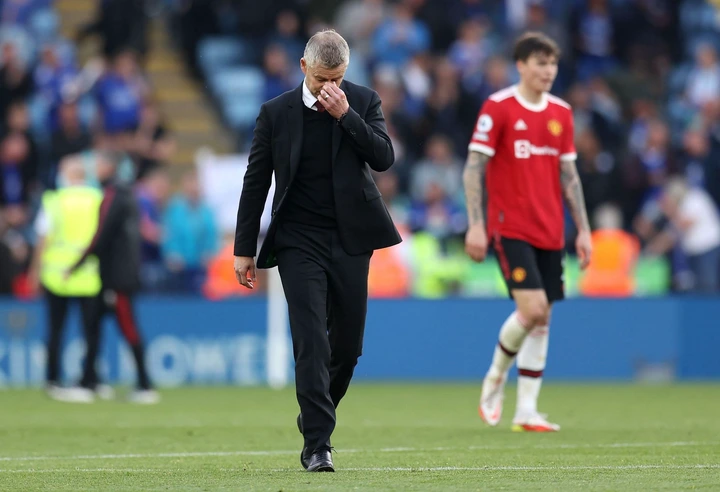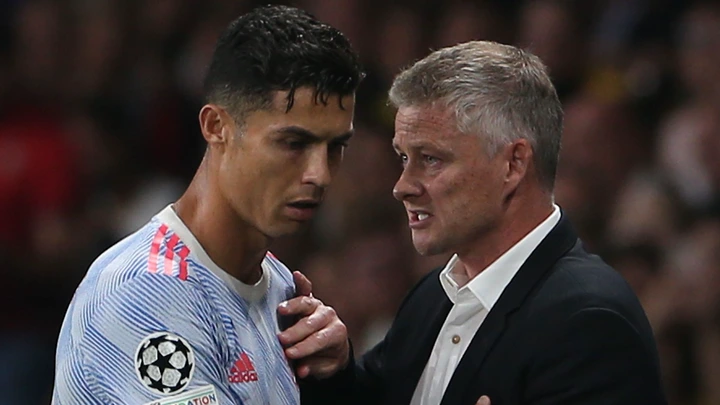 Cristiano Ronaldo, Bruno Fernandes, and some other players are said to be angry at the situation at the club, and their anger was also fueled by the result of Manchester United's 2-nil derby loss to Manchester City, the players were not just angry that the team lost to Manchester City at Old Trafford, but they were angry at the manner at which they lost.
Manchester United lost the derby game against Manchester City playing only five shots throughout the game, with only one short on target, as against Manchester City's 16 shots and 5 on target, it was like a stroll in the park for Manchester City, it didn't feel like a derby game anymore because City was tactically better, they had total control of the game, Pep Guardiola's tactics to restrict Manchester United to their half worked, Solskjaer looked clueless throughout the game.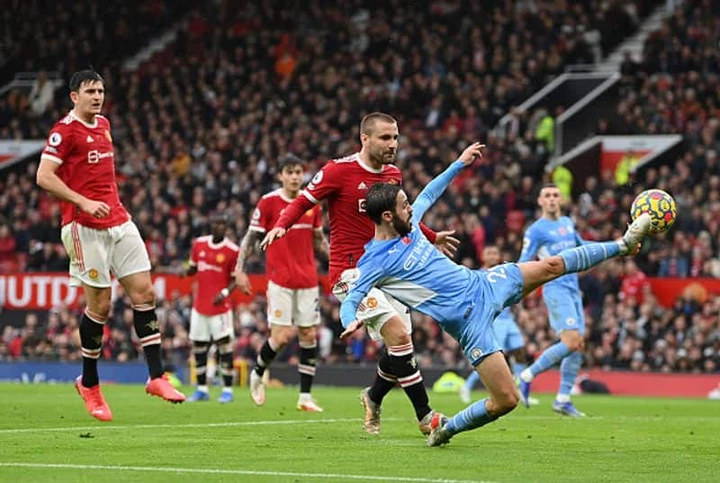 Solskjaer began the match with a 3-5-2 formation but after his team fell behind 2-nil after the first half, Solskjaer switched his team back to his usual 4-2-3-1 formation that has left his team vulnerable, it was quite evident that Solskjaer was more concerned about not concerning more goals rather than getting back into the game, the Manchester United team failed to press, it was a sore sight for most Manchester United fans across the world.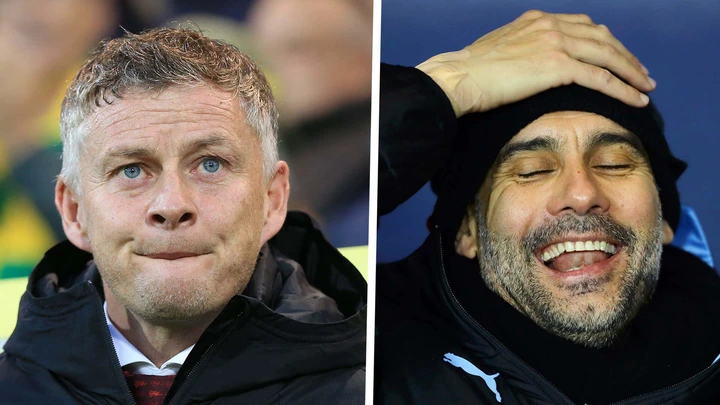 Solskjaer was already on borrowed time after he was given a 3-game ultimatum to change things at the club and save his job after their 5-nil thrashing by Liverpool at Old Trafford, but the results in the 3 games have proven that Solskjaer doesn't have what it takes to lead United, and now there seems to be bad blood between him and some players off the pitch.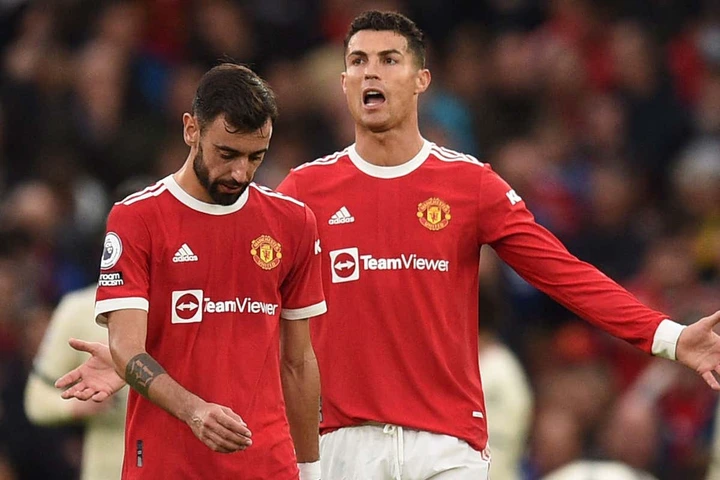 According to the Daily Mail, most of Manchester United's senior players are not happy with Solskjaer's tactics with influential players like Cristiano Ronaldo and Bruno Fernandes airing their views, another point that has caused a cause for worry is Solskjaer's treatment of some players.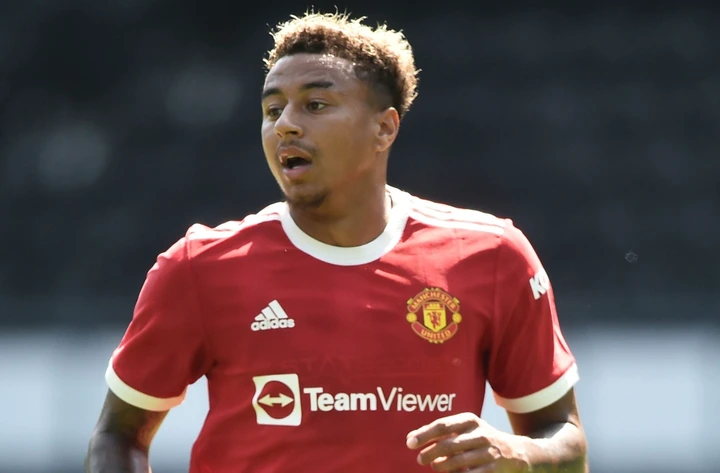 Many have wondered why Solskjaer has refused to use players like Donny Van De Beek, Jesse Lingard, Alex Telles, and Eric Bailly, and he has consistently preferred to play Fred, Harry Maguire, and Mason Greenwood even when they are not in form.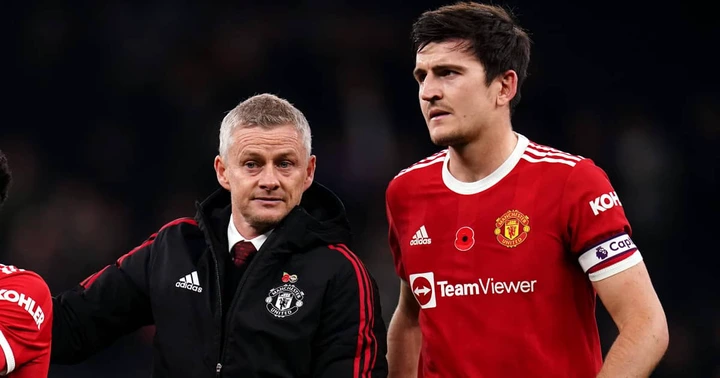 Although Cristiano Ronaldo was aware that Manchester United was no longer a powerhouse in English football before he arrived at the club, at this point, he and his teammates have been left frustrated by the team's lack of direction, and Solskjaer's attitude after every disgraceful loss. Cristiano Ronaldo has publicly spoken against the drop in standards at Manchester United.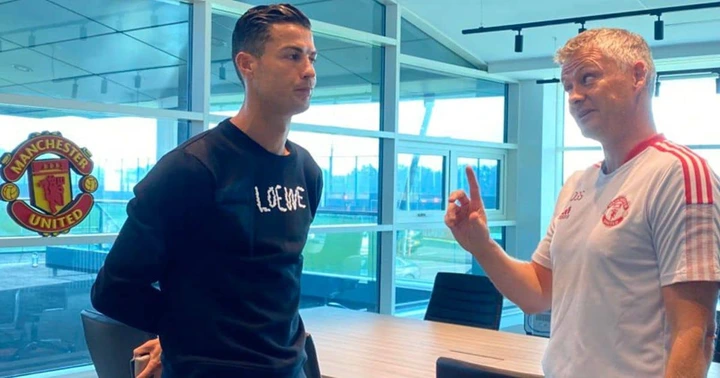 As things stand, if Manchester were to continue with Ole Gunnar Solskjaer as the club's manager, they may be at risk of losing out of a UEFA Champions League qualification spot, with clubs like Westham United, Tottenham, and Arsenal picking up the pace at the moment Manchester United are 6th place and may fall further behind by the end of the season.