Sports
Why Cristiano Ronaldo Should Be Suspended For What He Did To Ireland Player
Why Cristiano Ronaldo Should Be Suspended For What He Did To Ireland Player
Although Cristiano Ronaldo had a very good game against Ireland as he scored twice to help Portugal to a 2-1 win over Ireland in a World Cup Qualification match, the Manchester United forward was lucky that the referee did not spot him when he hit Irish player Dara O'shea.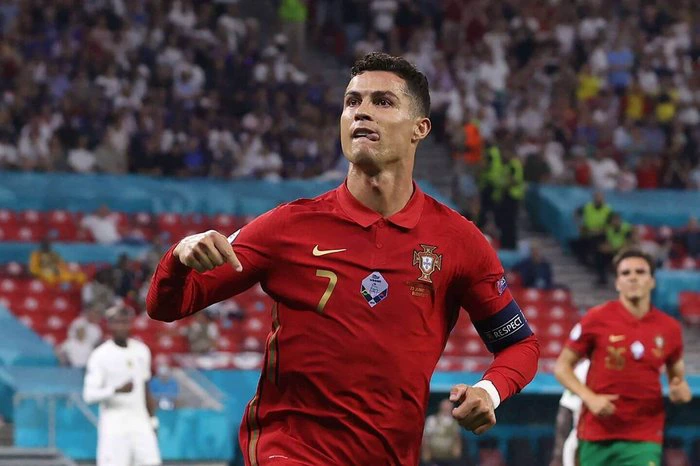 New Manchester United forward surpassed Ali Daei's record of 109 International goals by scoring twice against Ireland, but that might not have been the case had the referee spotted what he did to Irish defender Dara O'shea.
What Happened?
It was in the 10th minute when Portugal were awarded a penalty kick because of Jeff Hendrick's challenge on Bruno Fernandes.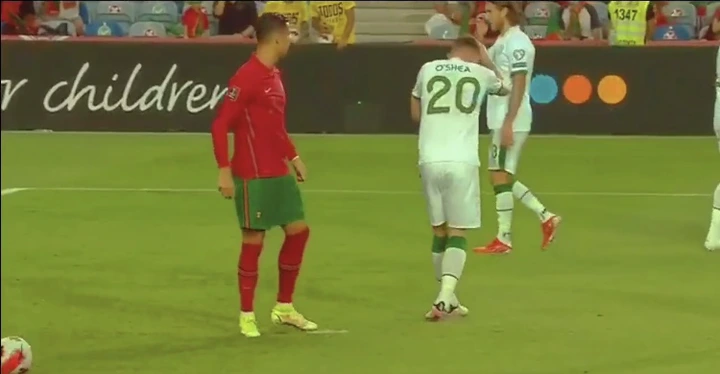 After the referee pointed to the spot, Cristiano Ronaldo placed the ball down on the penalty spot but Irish player Dara O'shea used his leg to kick the ball away from the penalty spot and that was why Cristiano Ronaldo hit O'shea in the face.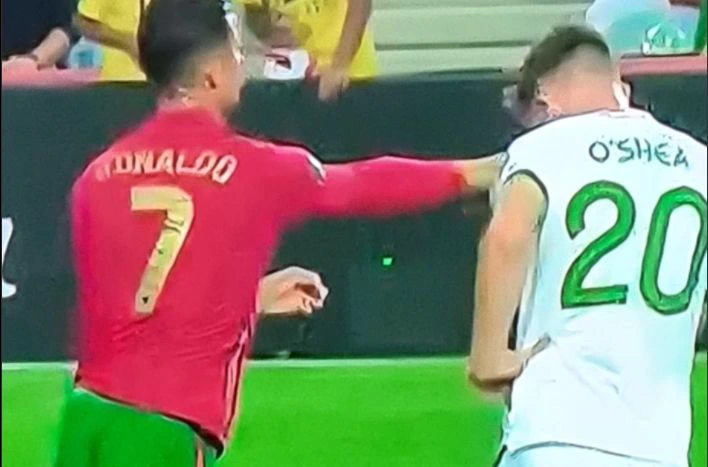 The referee did not immediately spot this because the Irish players were still contending the penalty decision with him, but his attention was called to the incident when O'shea went down inside the box after Ronaldo had hit him.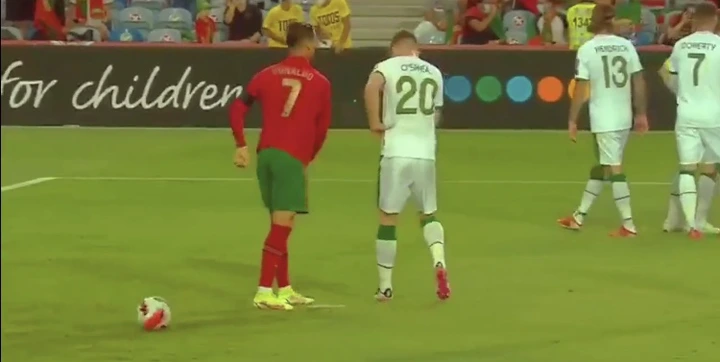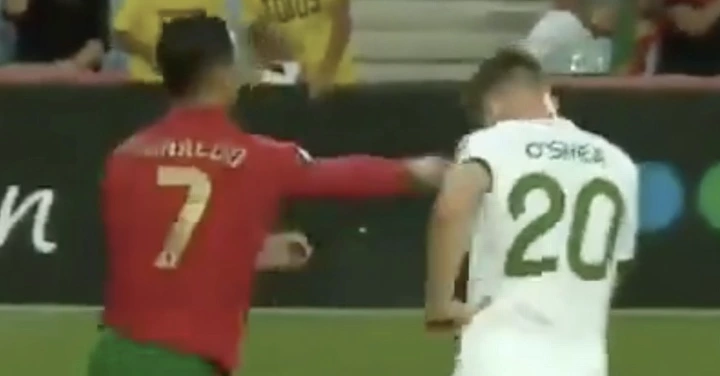 The referee did not issue a yellow card to any of the players as he only warned them and calmed them down.
Ronaldo Should Be Suspended:
I believe that Cristiano Ronaldo should be suspended for behaving violently on the pitch.
It was totally unnecessary for him to hit the Irish defender and he only escaped punishment because the referee did not see what actually happened.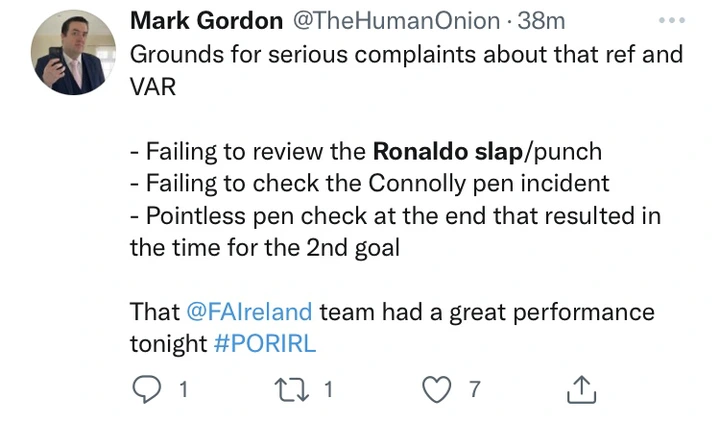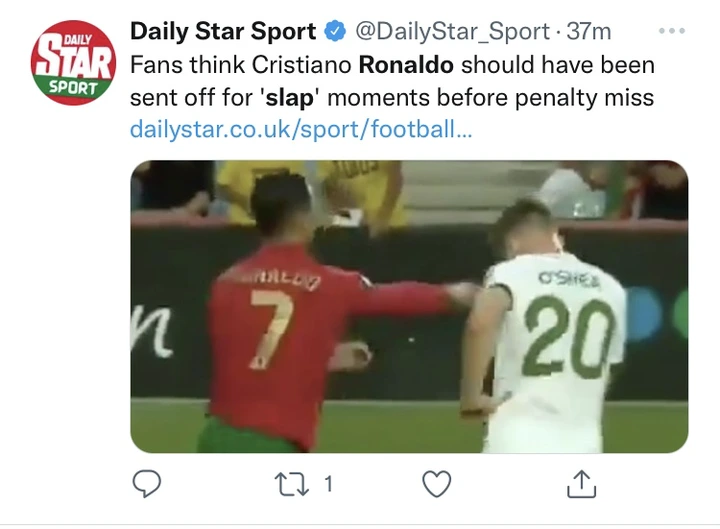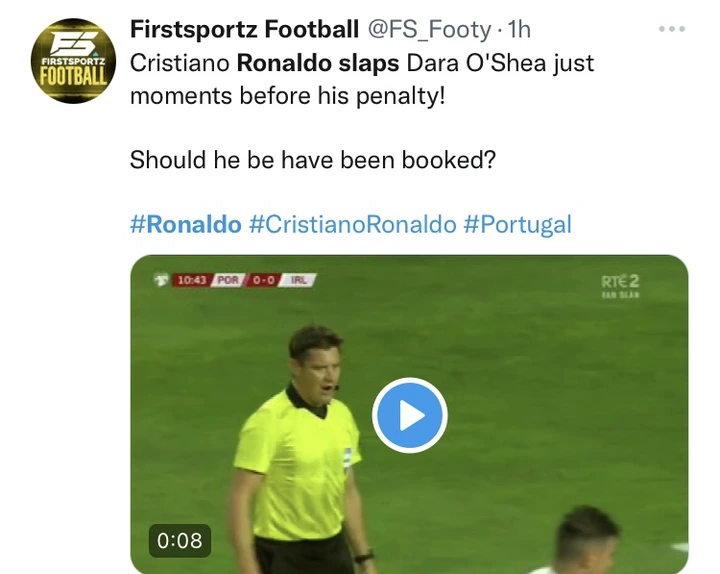 Many will argue that Cristiano Ronaldo was right to hit O'shea because he kicked the ball away from the penalty spot, but in football retaliation is not allowed in any form.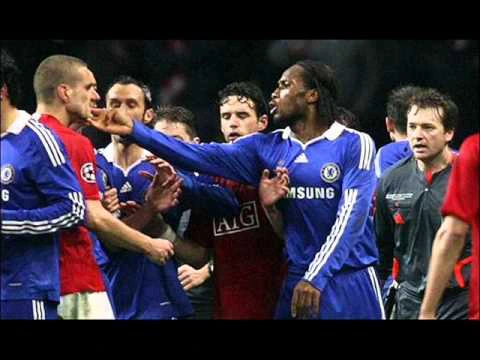 A case that is a little similar to what Ronaldo did against Ireland is what Didier Drogba did to Nemanja Vidic, in the 2008 UEFA Champions League final against Manchester United that saw him receive a red card.
It is also similar to what Victor Osimhen did to a Venezia player a few weeks ago, Osimhen also received a red card for his actions.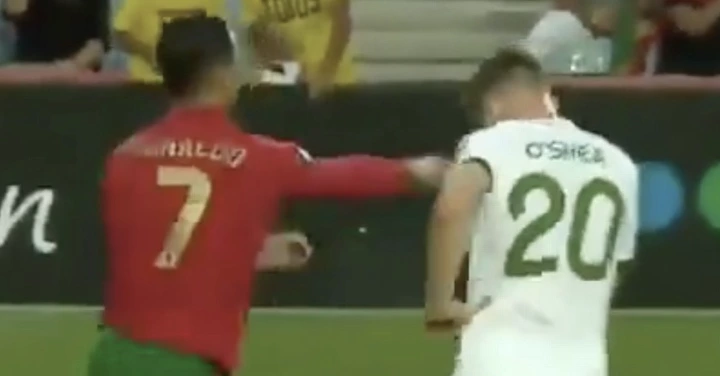 If the referee had seen the situation himself it could have been bad for Ronaldo.
That incident can still be looked at by UEFA and they could still suspend him because of his violent conduct.