Sports
Why Referee Taylor Was Right to Give Red Card to Chelsea's Reece James
Why Referee Taylor Was Right to Give Red Card to Chelsea's Reece James
The game between Chelsea and Liverpool at Anfield saw a dramatic end to the first half after referee Anthony Taylor sent off Reece James for a handball.
A Liverpool attack ended in creating massive confusion in the box as the blues tried all ways possible to deny a goal and Reece James being the last line of the defense in the goal line made the clearance only for him to be prosecuted minutes later.
Following protests from the Liverpool players, referee Anthony Taylor was forced to go to the pitch side monitor to check the replay following claims of a deliberate handball.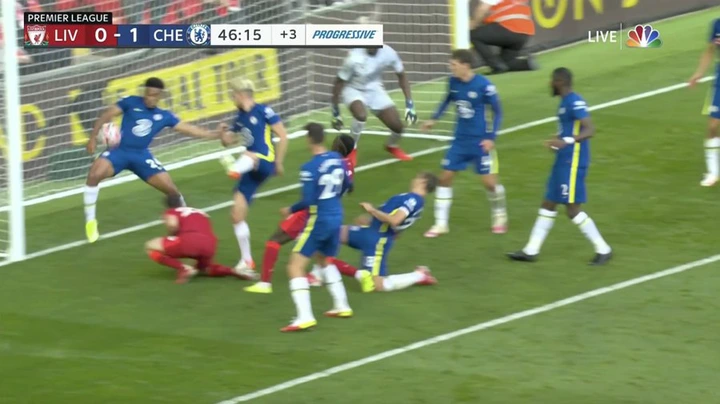 After reviewing, the referee awarded a penalty before reaching to his back pocket to produce a red card for James.
Chelsea fans players highly protested the decision feeling undone but in fairness to Taylor, the decision was the perfect one.
In that situation, Reece James gave the referee no choice as he clearly stretched his arm to deny the goal. In football, any action to deny a goal scoring opportunity is punished by a straight red card and a penalty to the opposition.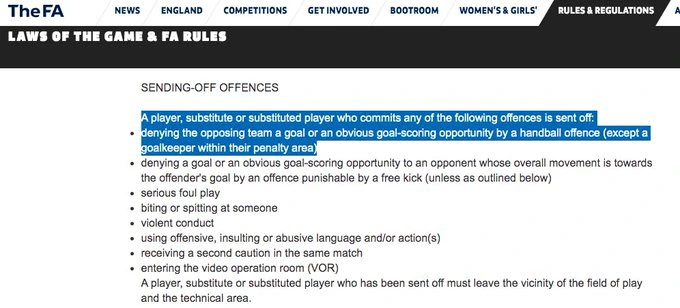 Chelsea fans may feel undone but James really made it worse after stretching his arm otherwise it would have just been a penalty maybe.
Back to top button