Sports
Why VAR Was Right To Allow S. Rowe's Goal To Stand Despite Having A Clear View Of The Foul On De Gea

Why VAR Was Right To Allow S. Rowe's Goal To Stand Despite Having A Clear View Of The Foul On De Gea

The VAR and Referee might have made taken one of the best decision in this season English premier league after allowing Arsenal's goal scored by Smith Rowe to stand despite having a clear view of the foul on Manchester United goal keeper David De Gea.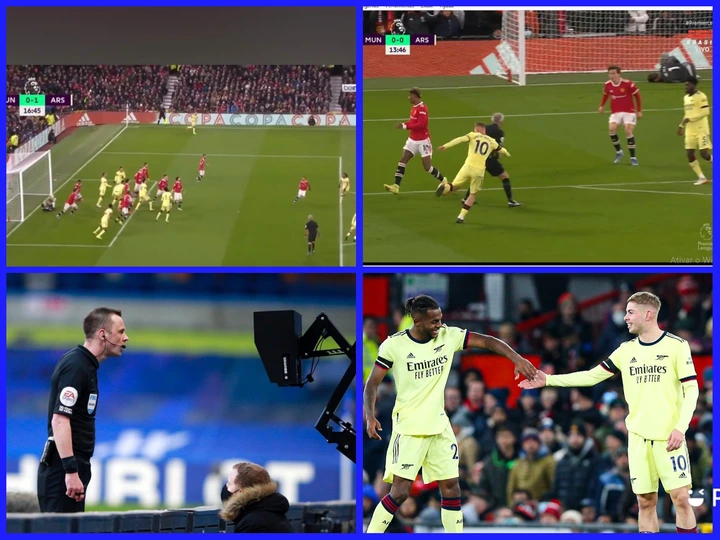 Both teams started their strongest team for the match but Manchester United Interim manager Carrick made couple of changes from the team that played Chelsea in their last Premier League match.
Cristiano Ronaldo, Dallot, Harry Maguire were introduced back into the starting line up while Wan Bissaka, Matic and Eric Bailly returned to the bench. Arsenal started the name with an impressive performance that caused several problem for Manchester United in the first 10 minutes of the game.
Mikel Arteta's team could have scored the first goal of the match in the first ten minutes but they missed several clear cut chances.
There have been several negative reactions concerning Smith Rowe's goal that was allowed to stand by the VAR and the Referee. This is one of the best goal decision taken in this season English premier league because there was no contact on David De Gea before going straight to the ground.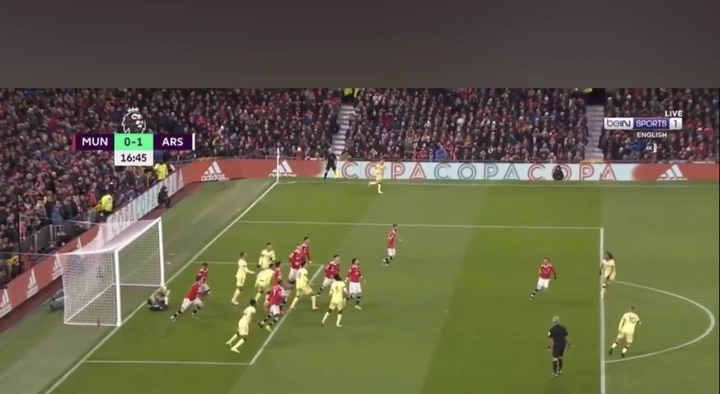 According to the Pundits, the Referee and the VAR made a good decision to allow the goal to stand because the Referee sounded the whistle before the ball entered the net. David De Gea should have protect his post before found down to the ground.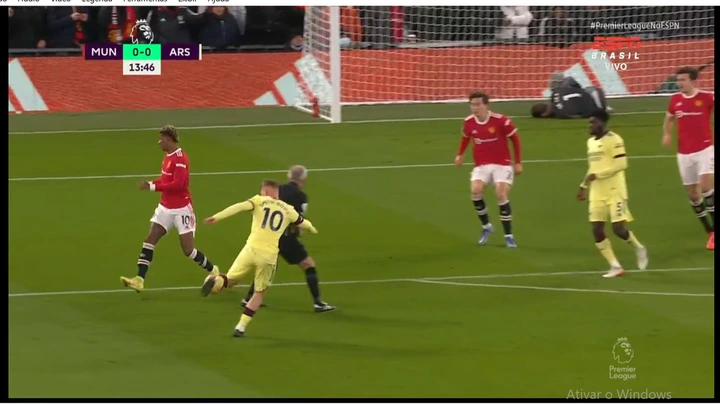 Manchester United responding brilliantly the game after Smith Rowe gave Arsenal the lead. Manchester United star Bruno Fernandes gave his team the equalizing goal after converting a brilliant pass from Fred in the 44th minutes of the game.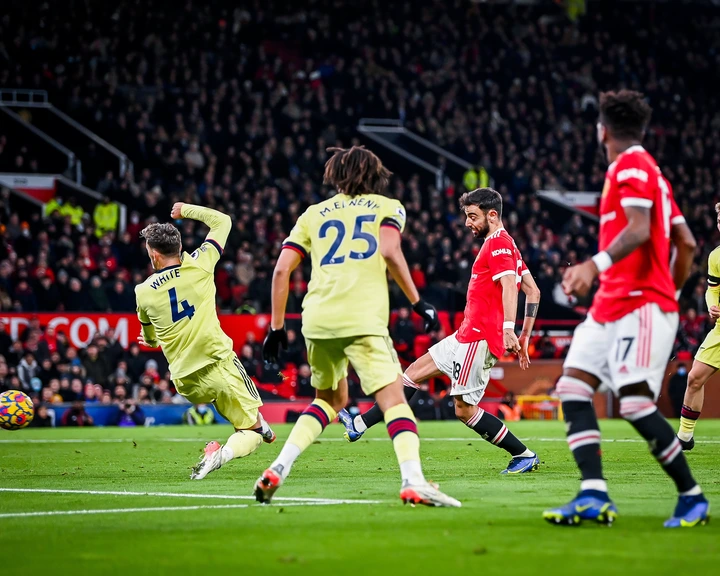 It was a well deserved goal for Manchester United because they were fully incharge of the ball possession.
Do you think the Referee took the right decision to allow the goal to stand?
Drop your comments below