Finance
You Can Be A Billionaire if You Have These Mindsets.
The secret behind the richest and wealthiest people in the world is very easy but many have not discovered it and that's the major reason some are still poor.

You Can Be A Billionaire if You Have These Mindsets.
The secret of creating wealth is hidden inside the thinking pattern of anyone who desires it. This is because human thinking has greater power in determining who he/she will become on the long run.
Therefore, the Followings are the Astonishing Mindset of A Billionaire
I. Find opportunities in discontents/discomforts
Billionaires are searching for opportunities around the world to grow their businesses to get more riches and be more wealthy. Example of this is a situation where people are complaining about bad taxi services, billionaire minded person will just grab that opportunity to create a business such as Uber etc.
II. Be courageous.
When an average person tells you the limitations about something, a billionaire minded person will tell you to break that limitations.
They always have the mind that you need to go against the will in order to make something that never existed before possible.
People will try to lay their limitations on you because it's impossible for them, so they come up with certainty that it's impossible for you as well but if you can go against all odds, against your family, friends, and neighbors who doesn't believe in your ideas then you can become as richer and wealthier as you want.
III. Solving Big Issues.
Businesses minded persons are problem solvers. They create product(a) that can solve problems and in that process helps millions and billions of people to attain their goals across the world.
When common people are watching/seeing television with family members, billionaire mined persons are working on solving big problems
IV. Think Incredibly Bigger.
Thinking extremely big is a basic principle of a billionaire's mind. They think bigger than ever imagine.
Those who thinks too small mostly get small results. Business person thinks global and it is the reason they get big results.
V. Have burning desire.
To succeed without having a burning desire is almost impossible. This is a simple  fact that every Billionaires knows must be in place In order to achieve greatness.
VI. Know the reason
Billionaires are always clear about the reason for doing their businesses. They know what they want and know why they must do it.
The question "why" gives you a clear understanding and shows you the reason behind every tangible and intangible efforts you put in the work.
VII. Never Quit
No billionaire will ever stopped especially in the hard times because billionaires never quit. They keep going at all cost even when the going gets really tougher.
VIII. Be prepare to fail and even face rejections.
Billionaires learn from failures and are willing make amendments
Failure is the key to success to the life of a billionaire
Bill Gate, founder of Microsoft group dropped out of school. He got rejected by everything that can make someone be a graduate and get lucrative job but today he's the richest man in the world.
IX. Take advantage of every obstacles
The way Billionaires look at obstacles are so differently to how ordinary person thinks. For them it's the time to do better in working and push harder than before whenever they are faced with obstacles and turning it to their advantage.
X. Create habits of success.
When you repeatedly doing something, it's called "Habit". Habits can make you or it can break you. Business persons are smart people and they know the power embedded in habits to their businesses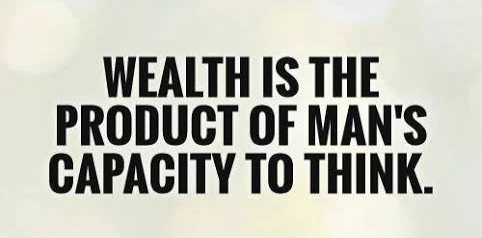 Conclusion
Billionaires differ from most people in terms of thinking which is as a result of the way they think about everything.
Incredibly, these are some of the ways every billionaires follows and it's working for them. if you can apply these thorough processes on yourself, you can become a billionaire eventually.
Your ability to think like them will set you on the pedestrian to eventually become who they are "BILLIONAIRES"
If you like this article, why won't you just like, comment and share with your friends and family.
Thanks