Business & Finance
You can become a professional tailor by reading this.
Tailoring is the art of designing, cutting, fitting, and finishing clothes.

You can become a professional tailor by reading this.
The term bespoke, or custom, tailoring describes garments made to measure for a specific client.
There are three different types of professional tailors: local, distance and traveling. Local tailors are the most common, as they work from local shops where customers take their garments for adjustments. A distance tailor, on the other hand, offers out-of-town services to customers.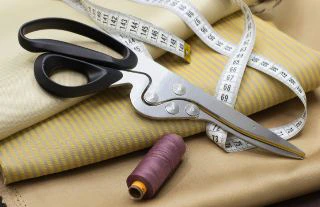 How to start tailoring
1.Make a business plan for your shop.
2. Get the necessary training.
3. Decide how much fund you need to get started and how to get it.
4. Decide on the location of the business.
5. Decide on a name.
6. Get the equipment needed.
8. Get the employees needed for the business.
If you love sewing, nothing like managing a business related it. A tailoring shop – sewing clothes or altering them on your own or managing other employees who will do it for you is a good business idea for anyone wanting to start their own business and continue doing something they love – handling clothes and fabrics.